WELCOME TO UNLEASHED AGILITY
Welcome
Unleashed Agility is an Agility Training Facility located in West Chester, OH (north of Cincinnati). Founded by Kent and Sharon Bromagen in 2005, Unleashed Agility offers Agility classes from the basic beginner level all the way up to the most advanced competition classes available in the area.

Kent and Sharon have had years of experience in training and competing in the sport of Dog Agility. They have competed in all of the major Dog Agility Venues and have won numerous titles and awards for various breeds of dogs over the years.

Along with operating Unleashed Agility and Boarding, Kent and Sharon are instructors for both classes and private lessons. Kent is active as a CPE Judge (Canine Performance Events) as well.
What is Agility?
Agility was first introduced as a spectator sport in England in 1977 during horse shows, and in 1978 as entertainment at Crufts Dog Show. Since then it has spread around the world! Handler/dog teams race against the clock as they navigate thru an obstacle course of jumps, tunnels, weaves, teeters, a-frame, dog walk and other obstacles using verbal and hand commands to complete the course with the most accuracy and in the fastest time.
Agility is one of the fastest growing
and most enjoyable sports in the world!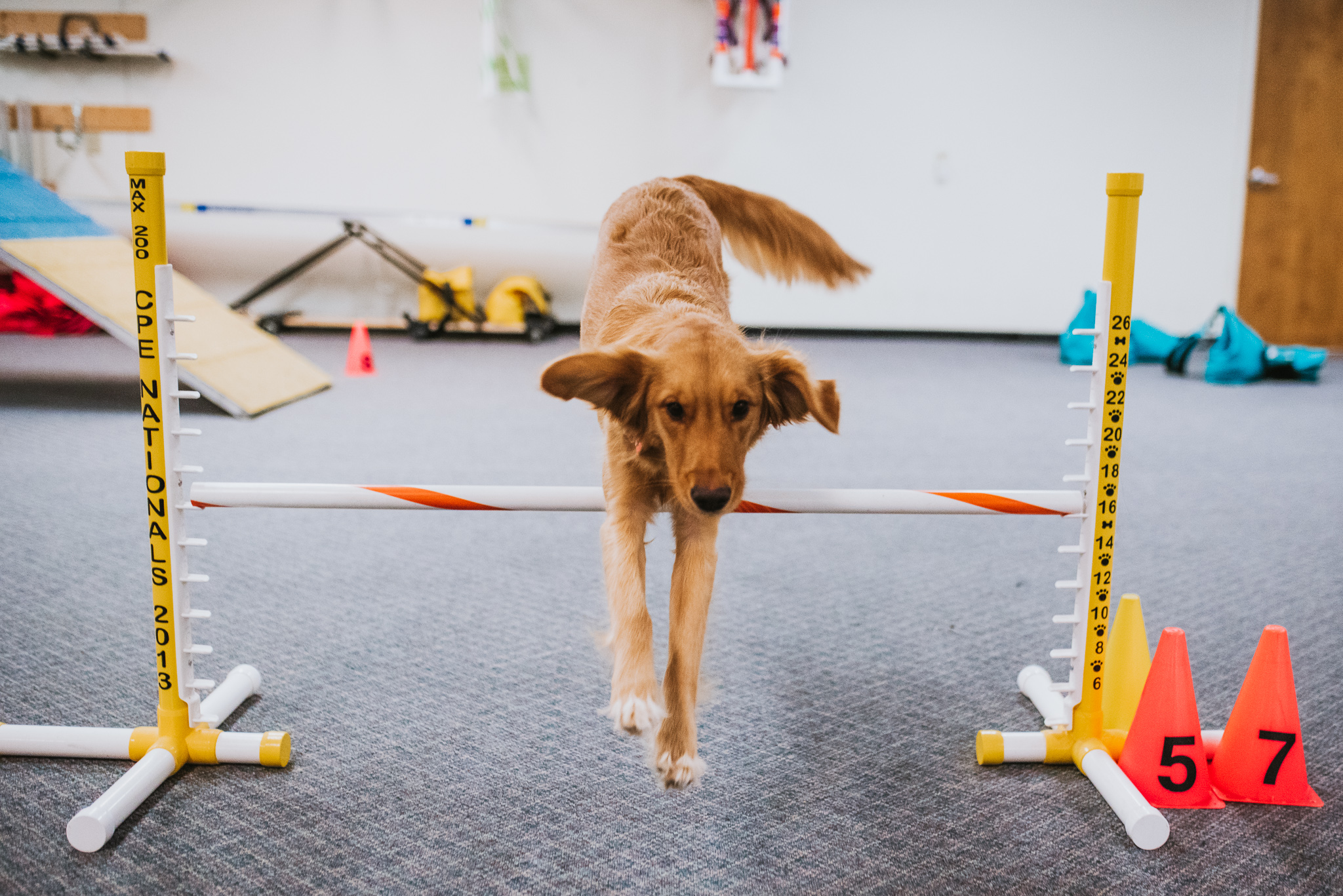 Classes
Only positive training methods are used, and we have developed a progressive training method using building block skills to assure your success in the sport! Our training methods give your dog confidence, promotes teamwork and helps create a strong bond between the handler and the dog. All breeds and mixed breeds (except pit bull type breeds) are welcome in classes. So whether you're training for competition or just to have a fun time with your dog, our methods will allow you to reach your goals!

All instructors at Unleashed Agility are chosen for their skills in interacting both with dogs and humans so that your training experience is a pleasant and rewarding experience for both you and your dog.

Each of our instructors has demonstrated their dedication to the sport by competing frequently in agility trials, attending seminars, and staying current on the latest trends and techniques in agility skills so that they are prepared to pass on the latest skills to you and your dog.

In addition to classes, we also host CPE (Canine Performance Events) Trials throughout the year. Please check our Trial Info tab for more information on upcoming trials.